Administrators can review their employee's Geo Punches directly via the Mobile application.
When logged in, tap on the Menu icon in the upper right-hand corner. Select the Geo Punches option from the list.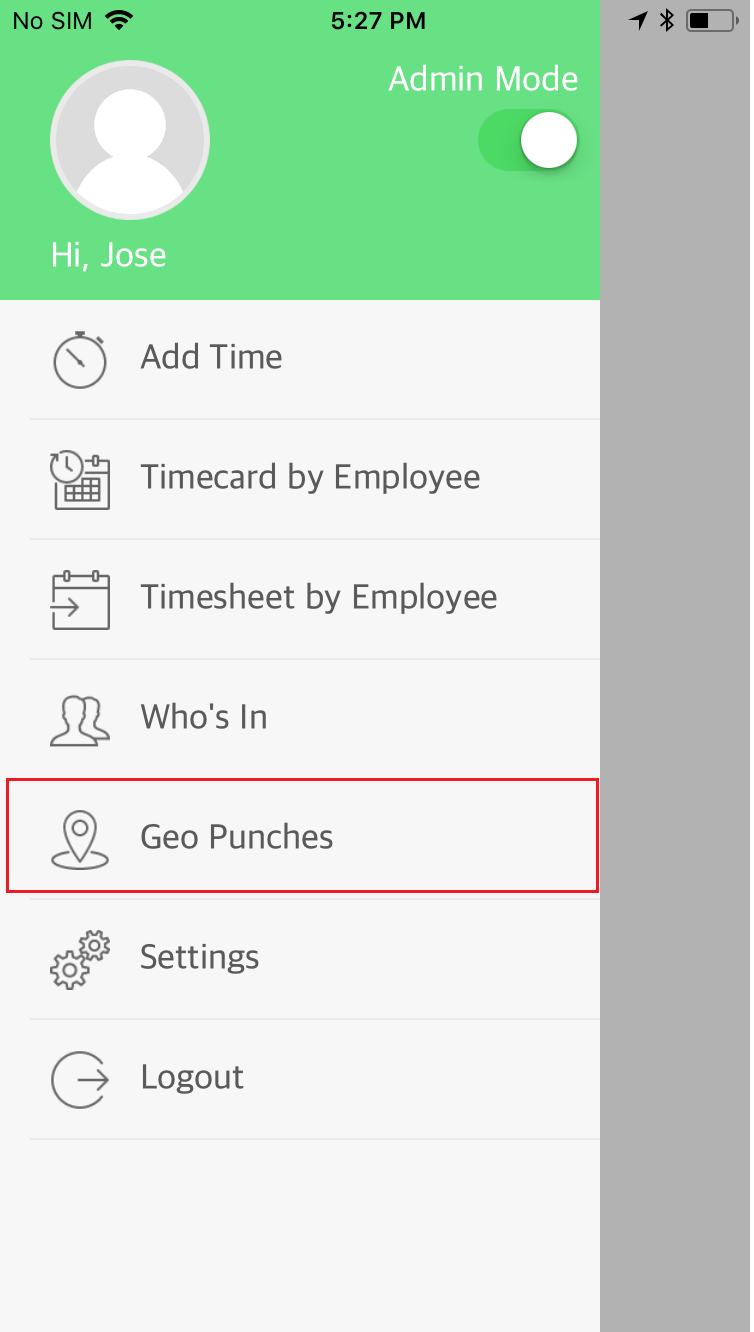 A list of your employees will load on the next screen. Tap on the arrow to the right of their name to view their Geo Punches for the pay period.
The following screen will load the map. Red pins will be dropped on the map for each location that the employee clock In or Out from.
Tap on a rep pin to load the following details:
Name
Address of Clock In/Out location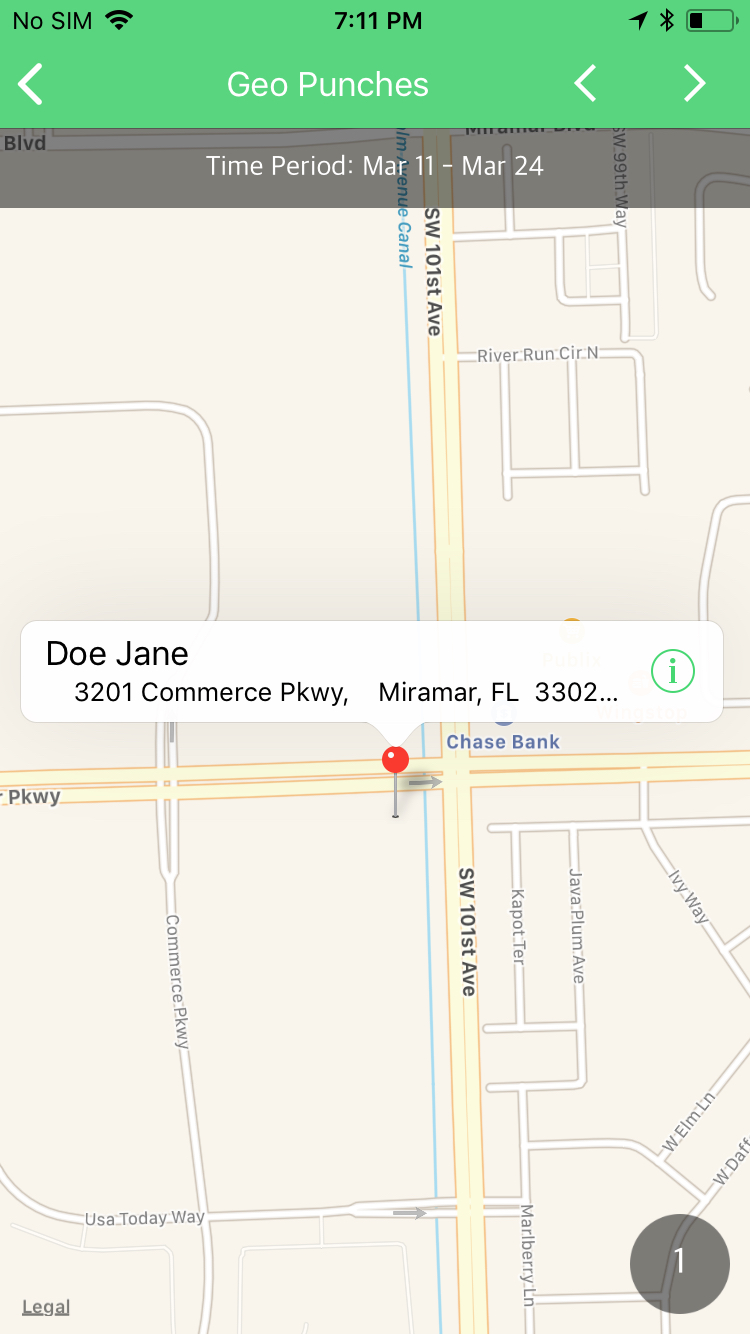 Tap on the i icon to the right of the address for the log time.