Administrators can give their employees access to clock in and out via the Mobile application. When logged into the mobile application, tap on the Menu icon in the upper left-hand corner. From the list, select Time Clock.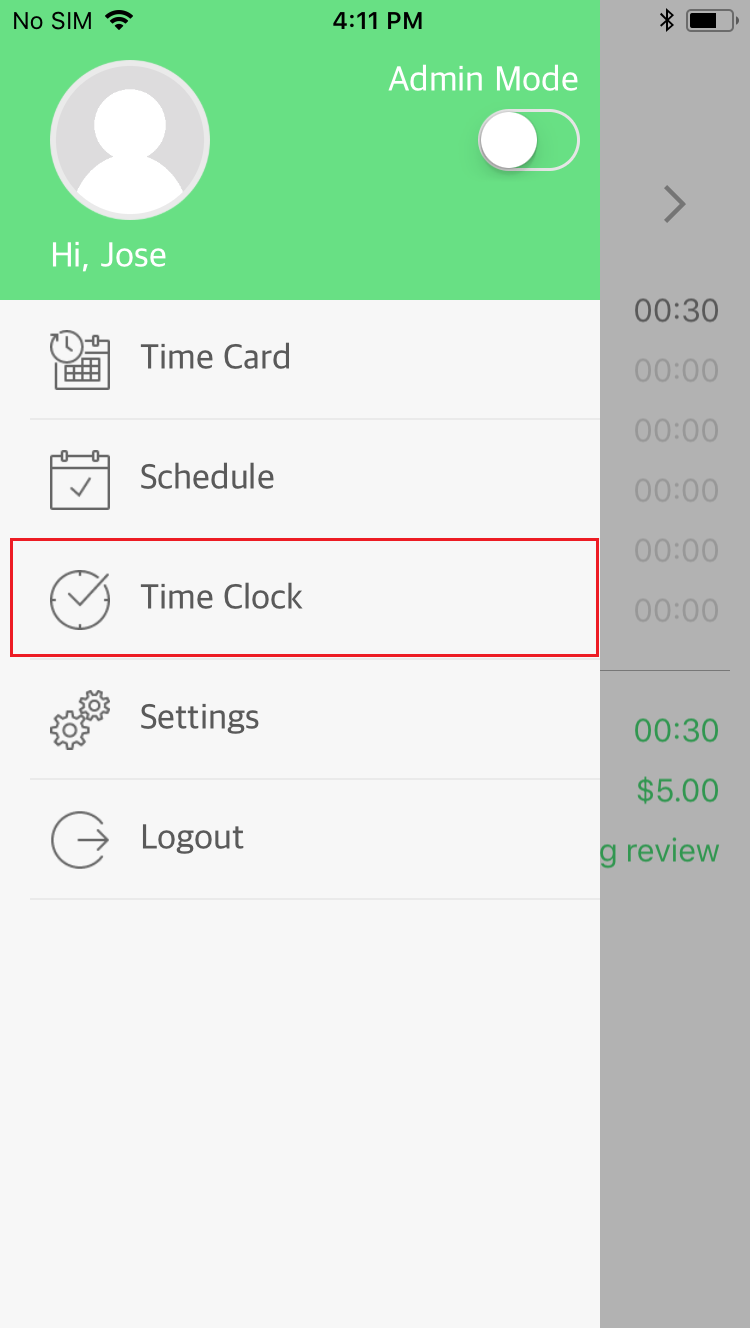 The next screen will display the Clock In/Clock Out button.
To Clock In or Out, you will need to press and hold the button. A loading bar above the button will appear. Hold down until the bar is filled. The log will then be accepted and sent to the software.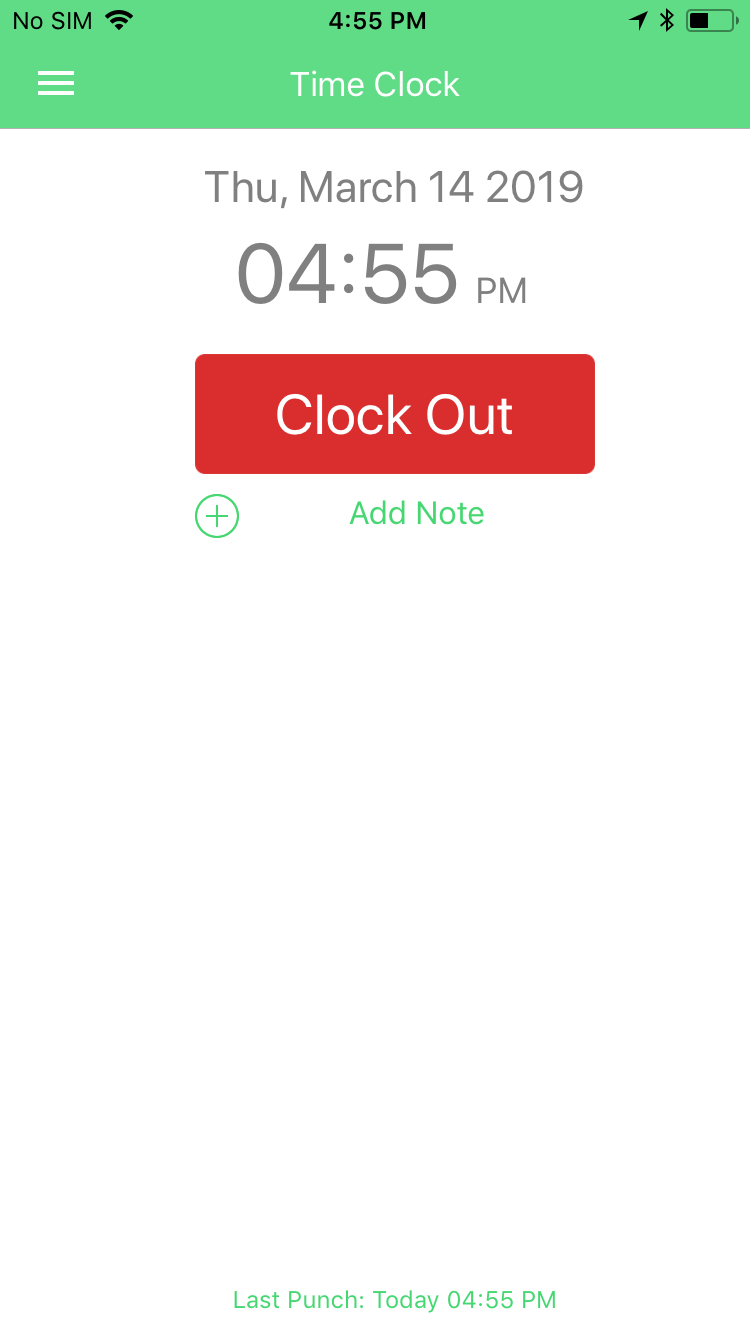 You will also be able to add notes per time log. To add a note, tap on the + Add Note option below the Clock In and Out button.